Hey Hey Creatives!
Recently I decided to make my first "draw this in your style" (a.k.a. DTIYS) challenge celebrating 5K followers on Instagram! For those who don't know what is it about let me shortly explain. The artist hosting the challenge chooses one of his/her original works and encourages other artists to take it and interpret on their own. There are no restrictions, imagination is the limit and all the mediums are welcomed. It can be a really interesting and fun experience connecting many different artists sharing their visions.
I couldn't decide which artwork to choose, since both "Myshka" and "Enchanted" are so close to my heart. I let the community vote. Surprisingly enough my audience had the same issue as me since the voting ended up 50/50! I decided to leave it like this and keep the choice open for each participating artist 🙂
The rules were very simple. After completing their own versions, artists had to post it on their profile mentioning the DTIYS and myself, so I could see it and reshare in my stories. That's it! After the challenge is complete there would be official voting among my community. The winner of the challenge would receive a fine art print or a mug of choice. Additionally, all participants get a 20% discount for all products in my store.
The challenge was running through July and August. Every time I saw an artist posting their version of "Myshka" or "Enchanted" my heart grew and I couldn't stop smiling! Really it's such a bizarre and exciting feeling… Seeing your own drawing through the eyes of others. I was intrigued especially by the color versions. I usually see things in monochrome and I've been wondering so many times how my artworks would look in color? Now I have answers 🙂 Some versions really surprised me and opened new possibilities and concepts to think of.
All the participants made such a great job, very unique and special. Curious enough each used different materials! So there are versions with color pencils, charcoal, acrylics, graphite and white chalk, gouache, digital… I am really excited about that. It shows so many potentials where one idea could go!
Without further ado let me introduce you to wonderful participants and share few words they have to say about the challenge and their own versions of my drawings 🙂 Be sure to go to the end, where the winner awaits!
Inma Gasco @i_gasco_illustration on Instagram
Szymon Fronia @fro_pl on instagram
Hana Nekrep @hanii666 on Instagram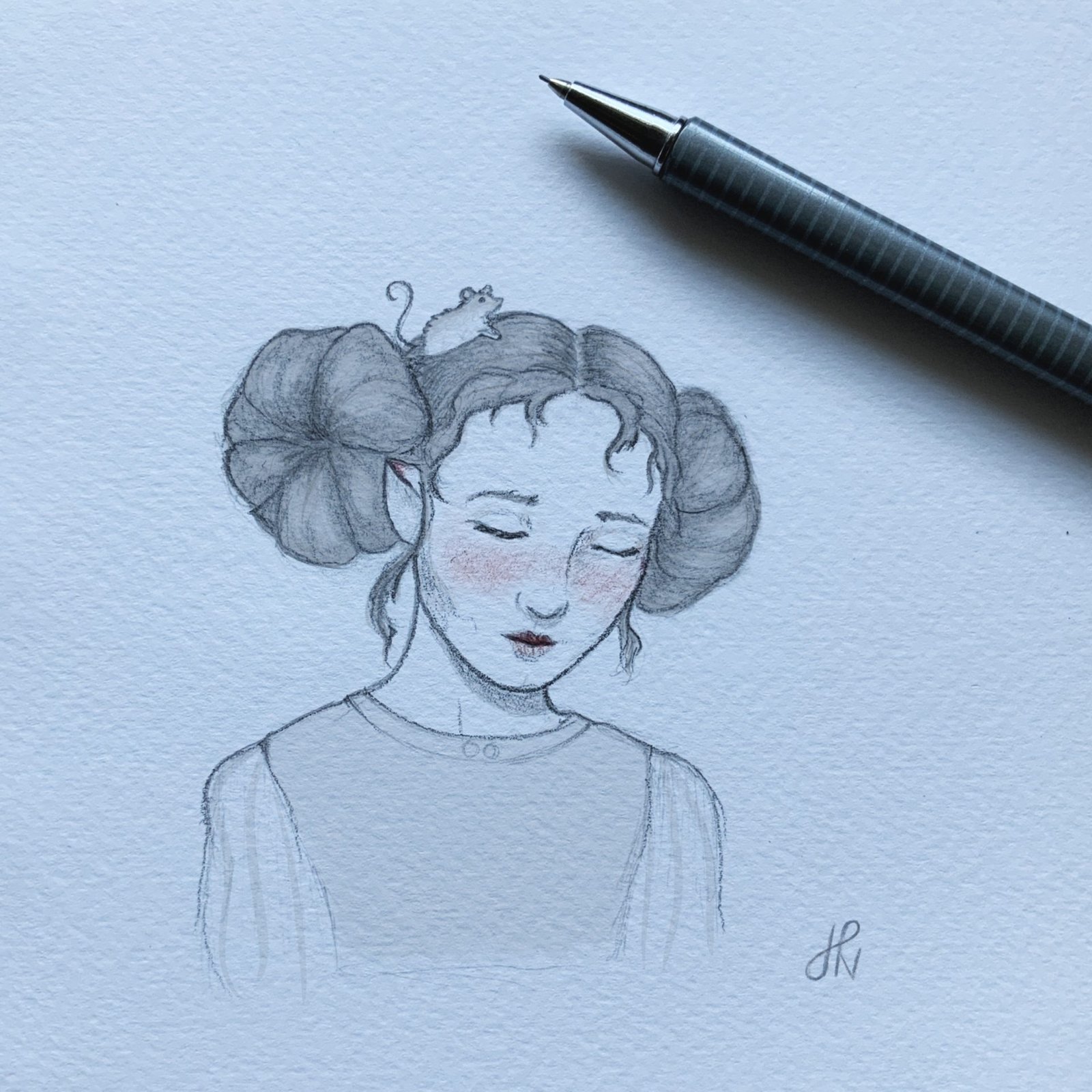 Ela Jankowska @art.elajankowska on Instagram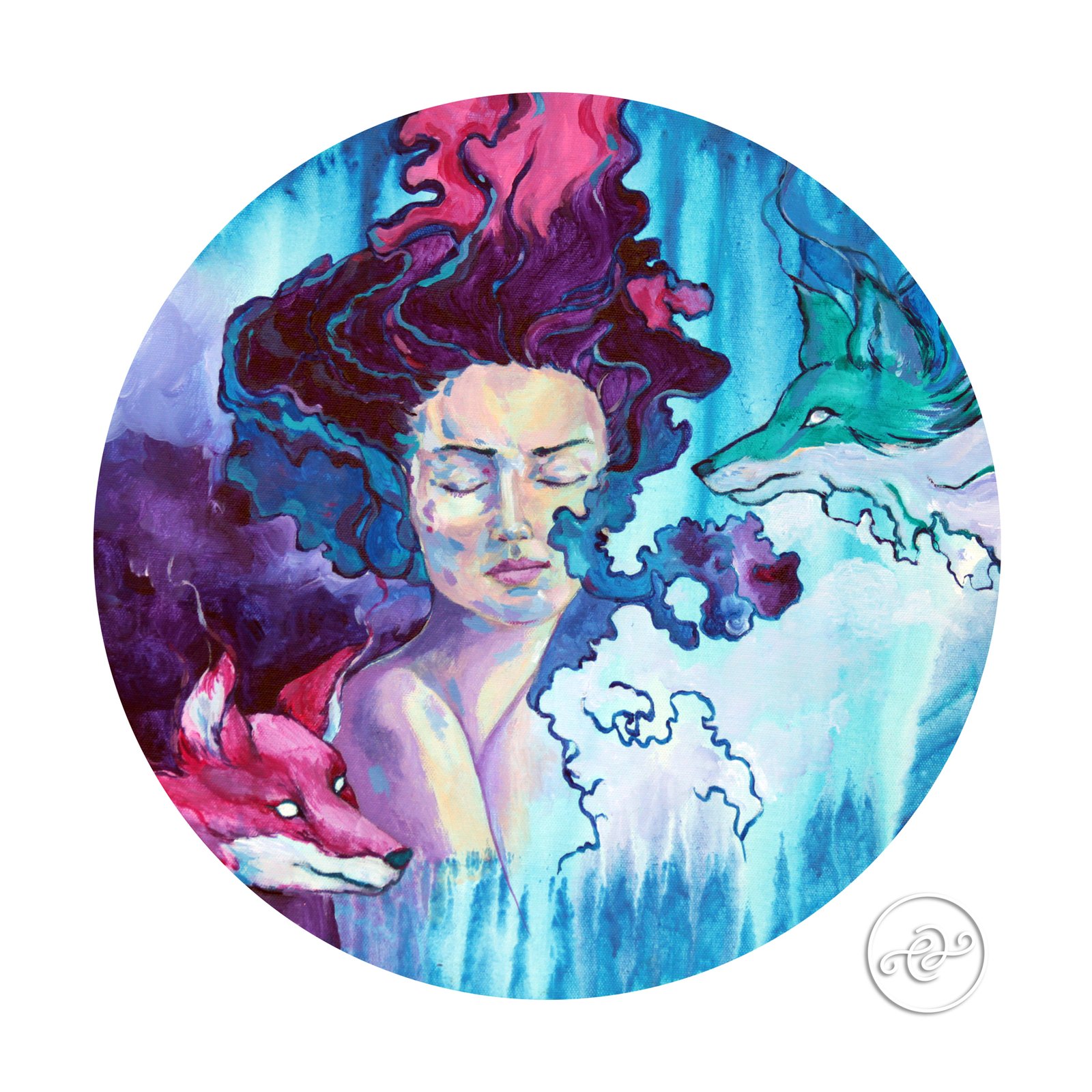 Danny Gilman @danny.arts.stuff on Instagram
Pia Emmerling @rayoneko on Instagram
Celine Laven @celinelavenart on Instagram
And the winner with the biggest amounts of votes is…
Meritxell Via Rodriguez! @meri.via.art on Instagram
---
Thank you so much to all who participated and congratulations to Meri! It was really fun. I've learned something from every person and I feel inspired to try something new! Pushing my works towards the color maybe? 😉 The challenge also showed me once again that we should not compare or compete with each other. We all see the world around us with different eyes and have different ways of expression. Even if the subject is the same, the end result is very unique and special for each individual. I'm sure I will do more events like that in the future and I hope to see you there:)